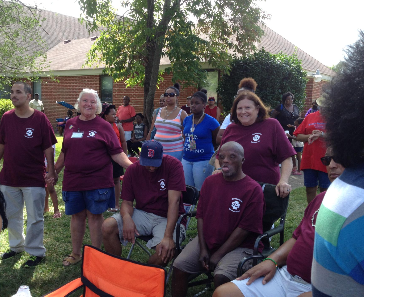 Western Bayside Community United is our neighborhood organization of churches, civic leagues and cityworking together to enrich the quality of life for our neighborhood. Twice a year WBCU holds a Community Day on our church grounds with over 2500 people in attendence.
Enoch Baptist - Good Samaritan
Family Life Center
houses summer camp from 6:30am-6:00pm five days a week for children, primarily from our neighborhood and a preschool & after school care program throughout regular school year. As well as local community meetings in the evenings.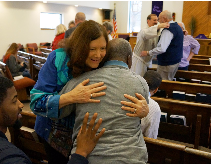 We are a family size church with a lot of energy for outreach to our surrounding community. Good Samaritan lives out its name in ministry to our neighbors through being a member of the Western Bayside Community United. We have an Community Garden that supplies fruits & vegetables to the neighborhood. Our congregation includes those with physical & intellectual challenges. We proclaim Christ's love for our world through our actions. Our worship is a traditional Rite II Eucharist where children are welcome for the entire service at 9:30am on Sunday mornings.